The US Dollar Index lost some ground during Asian trading on Friday after Thursday's session which was marked by volatility.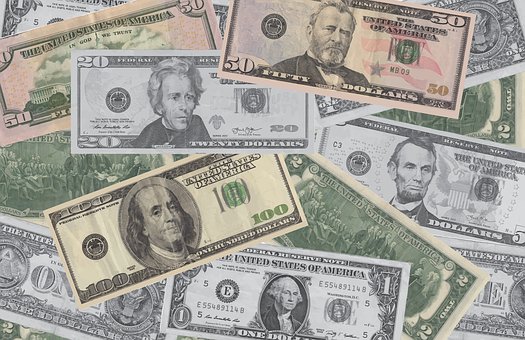 Analysts say that that volatility was attributed largely to the US inflation data which was unexpectedly higher. Commentary from the European Central Bank's policy makers ahead of the next meeting of the Federal Reserve Bank also helped to increase uncertainty. The ECB's forward guidance on growth and inflation was revised higher, while the current loose monetary policy will continue in the short term. Earlier in the week, market players had taken a wait-and-see stance, and the latest data failed to provide any clear sense of direction.
In Tokyo trading as of 10:03 am, the US Dollar Index was trading at 90.05 .DXY, down 0.03%. The USD/JPY was higher at 109.4170 Yen, a gain of 0.06%; in today's session, the pair has ranged from a low of 109.300 Yen to a peak of 109.460 Yen. The EUR/USD was higher at $1.2180, a gain of 0.592%, while the GBP/USD was flat at $1.4174.
Advertisement
Markets Eye UK Data
Looking ahead to data releases later today, the UK Office of National Statistics will be releasing data for manufacturing and industrial production for the month of April. Analysts polled expect to see a slight decline in both sectors, from 2.1% and 1.8% to 1.5% and 1.2%, respectively. GDP data is also expected to be released, with a rise to 2.4% from 2.1% expected for April on a month-over-month data. The UK economy is still struggling to recover from the ill effects of the Coronavirus, and the data will help the Bank of England's MPC members to better gauge monetary policy.