U.S. stimulus bill looks possible; Australian Q3 growth surpasses expectations.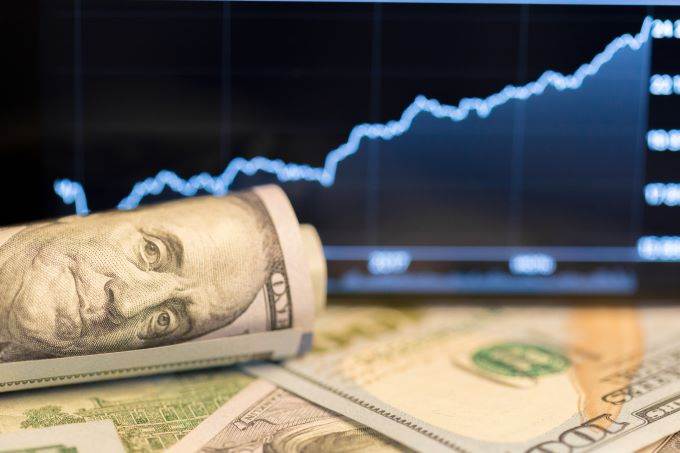 The US dollar edged away from a 2½ year trough during London trade on Wednesday as Forex traders gauge the likelihood of another stimulus package being approved in the US. It was reported yesterday that the Speaker of the House and the Treasury Secretary held a joint discussion regarding a stimulus package, with the hope that the COVID-19 relief measures, proposed at $908 billion, would be approved by the White House.
Market players will also be watching for the release of labor data today from the US. Earlier, Eurostat reported that the EU's unemployment rate had fallen to 8.4% from an upwardly revised 8.5% (from 8.3%), largely in line with analysts' expectations. In the US, ADP will be reporting its employment change numbers, and analysts are predicting an increase to 410,000 new jobs, up from 365,000.
In London trading as of 11:04 am, the EUR/USD was trading at $1.2051, down 0.1715%; the pair has ranged from a trough of $1.20451 to a high of $1.20881 in today's session. The GBP/USD was trading lower at $1.3355, a loss of 0.50% and off the session peak of $1.34221, while the low was recorded at $1.33377.
Aussie Q3 Growth Better than Expected
The Australian Bureau of Statistics released its report on Australia's 3rd quarter GDP, on an annualized basis as well as a quarterly basis. Economists had predicted an improvement in the year-on-year figures to -4.4% (from -6.3%) and in the quarter-on-quarter to 2.6% (from -7%). In both cases, the actual numbers were better than anticipated at -3.8% and 3.3%, respectively. That news helped to boost the Aussie dollar, with the AUD/USD trading at $0.7382, a gain of 0.0854%, off the session peak of $0.73937. The AUD/NZD was also higher at NZ$1.0451, up 0.1639%.