Review
| | | |
| --- | --- | --- |
| | Headquarters | United States |
| | Year Established | 1971 |
| | Execution Type(s) | ECN/STP, Market Maker |
| | Minimum Deposit | $50 |
| | Trading Platforms(s) | Proprietary platform, Web-based |
| | Islamic Account | |
| | Signals | |
| | US Persons Accepted? | |
| | Managed Accounts | |
TD Ameritrade is a US-based broker but, unlike most of its US counterparts, it accepts international clients. Founded in 1971 as Ameritrade, in 2006 the company acquired TD Waterhouse from the Canadian financial conglomerate, Toronto-Dominion Bank, which granted it a 40% minority stake. In 2020, the Charles Schwab Corporation acquired TD Ameritrade, which gave Toronto-Dominion Bank 13% ownership of Charles Schwab. The acquisition created an online brokerage powerhouse in the US. TD Ameritrade has over 12,000,000 client accounts worth over $1.2 trillion, and more than 2,100,000 trades are performed each day. Traders have access to the proprietary thinkorswim trading platform, with tens of thousands of assets across multiple sectors and a focus on equity, ETF, and mutual funds.
Regulation and Security
TD Ameritrade is a member of the Financial Industry Regulatory Authority Inc. (FINRA), a private US corporation that acts as a self-regulatory organization (SRO). The ultimate regulator remains the US Securities and Exchange Commission (SEC). It is additionally a member of the non-profit Securities Investor Protection Corporation (SIPC). Charles Schwab, the New York Stock Exchange (NYSE) listed financial conglomerate, completed the acquisition of TD Ameritrade in October 2020. Being a publicly listed company, as TD Ameritrade was, the company adheres to strict capital requirements. An Asset Protection Guarantee expands the security of traders against unauthorized transactions. Overall, TD Ameritrade, now part of Charles Schwab, offers its traders one of the safest trading environments in the US, and this broker is fully compliant with its regulator.
TD Ameritrade is a member of both FINRA and SIPC.
An Asset Protection Guarantee is also in place.
Fees
Traders will benefit from commission-free equity trading if conducted online, while broker-assisted trades carry a $25 fee; the same applies to ETF trading. Mutual funds are either free of costs if front-loaded or if they are no-transition-fee (NTF), while no-load funds face a $49.99 commission. Futures and options on futures cost $2.25 per contract plus exchange and regulatory fees, while Forex trading remains commission-free, compensated by spreads, which are not available on the website. Corporate actions such as dividends, mergers, and acquisitions impact equity, ETF, and mutual fund positions, which this broker passes on to traders.
Third-party costs relating to deposits and withdrawals depend on the payment option and may apply. Regulatory fees apply to each trade, but retail traders do not pay additional costs for market data. A series of other charges apply to specific circumstances, which most traders are unlikely to face. Margin rates depend on various factors, but TD Ameritrade remains transparent about costs and displays them on its website, attempting to implement an uncomplicated pricing structure.
TD Ameritrade lists all core trading costs on its website.
Regulatory costs apply to each trade.
Margin costs depend on various factors.
What Can I Trade
While TD Ameritrade does not maintain a complete asset list, this broker specializes in equity, ETF, and mutual fund trading. Options, futures, and Forex are equally supported, together with bonds and fixed income. TD Ameritrade also added cryptocurrencies and offers managed accounts. There are tens of thousands of overall assets available for traders to diversify their portfolios. Annuities and IPOs complete the extensive asset selection at TD Ameritrade, with a focus on the US market.
TD Ameritrade offers an excellent asset selection with a focus on the US market.
Account Types
TD Ameritrade maintains five distinct account types with numerous options, catering to all trading and investing needs across the US. The Standard Account consists of Individual, Joint Tenants with Rights of Survivorship (JTWROS), Tenants in Common, Community Property, Tenants by the Entireties, and Guardianship or Conservatorship varieties. A margin trading account is equally available. This broker also serves the entire spectrum of retirement accounts via Traditional IRA, Roth IRA, Rollover IRA, SEP IRA, Solo 401k (for small businesses), SIMPLE IRA (Savings Incentive Match Plan for Employees), and Pension or Profit Plan.
Three education account choices, 529 Plans, Coverdell Education Savings Account, and Custodial Uniform Gift to Minors Act (UGMA)/Uniform Transfer to Minors Act (UTMA), together with three managed account alternatives, Essential Portfolios, Selective Portfolios, and Personalized Portfolios, expand the offer for investors and traders alike. Completing the selection are account options for Trust, Limited Partnership, Partnership, Investment Club, Limited Liability, Sole Proprietorship, Corporate (profit or non-profit), Non-Incorporated, and Small Business Plans. There is no minimum deposit at TD Ameritrade, while standard leverage is 1:2, increased to 1:15 in the margin trading account. They remain significantly below that of international competitors, placing traders at a distinct disadvantage.
There are 28 accounts available at TD Ameritrade, categorized into five account types.
Trading Platforms
Clients have several proprietary trading platforms to trade from, depending on their needs and preferences. Investors have access to what TD Ameritrade labels as its next-gen webtrader, featuring a clean and friendly interface. It offers exclusive education, objective research, planning tools, alerts, stocks overview, the SnapTicket for order placement, calendars, a watchlist, and GainsKeeper, which tracks capital gains for tax purposes. Active traders can manage portfolios from the well-known thinkorswim trading platform, available as a desktop client, webtrader, and mobile version. TD Ameritrade creates an edge through advanced charting capabilities, third-party fundamental data, options statistics, and real-time market news of the TD Ameritrade Network. With over 400,000 economic data points, fundamental analysis remains fully supported, on top of an excellent technical tool set. TD Ameritrade does not offer the MT4 trading platform, but the alternatives are outstanding for manual traders. This broker does not embrace automated trading solutions.
The TD Ameritrade web-based trading platform delivers a competitive trading portal.
Traders will enjoy the benefits of thinkorswim, a superior alternative for manual traders, to the missing MT4 platform.
Unique Features
TD Ameritrade maintains excellent execution statistics, with improved pricing on 96.5% of placed orders, resulting in average savings of $2.62 per 100 shares. The execution speed of 0.05 seconds and deep liquidity with a 3.6 liquidity multiple is a statement of this broker's investment into its technology infrastructure.
The order execution quality is exceptional at TD Ameritrade.
TD Ameritrade App
TD Ameritrade offers clients two mobile apps, the TD Ameritrade Mobile App and the thinkorswim Mobile App. Both are lighter versions of the proprietary trading platforms and compatible with all mobile devices. The former is ideal for traders who wish to monitor their portfolio on the move and supports equity, ETF, and options trading. Easy access to the account history, orders, open positions, and balances provides clients with oversight of their accounts. It lets traders take advantage of trading opportunities away from their primary trading desk. The TD Ameritrade Mobile App delivers price alerts even when traders do not use the app, ensuring they do not miss potential trades. Access to market news and research keep traders informed of market developments. The app also supports deposits via checks up to $50,000 for non-retirement accounts and $100,000 for retirement account rollovers. Traders can also view up to seven years of tax documents and ten years of account statements, available in PDG format, which can be e-mailed or printed.
For traders seeking a more sophisticated mobile trading app, the thinkorswim Mobile App delivers one of the most competitive solutions by a US-based broker. TD Ameritrade claims that it can perform all tasks similar to the desktop version. It includes a "what if" analysis tool that allows clients to stress-test their portfolios. It also syncs with the desktop platform, allowing traders to pick-up their analysis. The multi-touch chart function supports hundreds of technical indicators, providing all the tools required to identify trading opportunities. Live text and screen sharing with TD Ameritrade specialists are equally supported. Clients can watch the TD Ameritrade Network from the thinkorswim Mobile App, which also enables 24/5 trading. The app is available with a $100,000 demo account, labeled paperMoney at TD Ameritrade. Mobile trading remains popular with new retail traders, particularly millennial traders, but out of favor with professional traders due to the lack of screen space. Before following the retail trend, where up to 85% of traders face losses, it is a fact that deserves consideration. Mobile apps offer traders a mean to monitor portfolios but are not suited for trading purposes, despite their expanding capabilities.
Research and Education
Besides maintaining the high-quality TD Ameritrade Network, its streaming business, and market commentary network produced by TD Ameritrade Media Productions Company, clients have access to numerous third-party research tools to help them navigate financial markets. They include technical analysis from MarketEdge via reports including Second Opinion Weekly and On the Edge, the ETF Market Center, Stocks Overview, Stocks Charts, Screeners for equities, options, mutual funds, and ETFs, Premier List by Morningstar, CD Center, Bond Wizard, and Market Java by Market Digital. The broad selection of research tools remains outstanding and a primary asset at TD Ameritrade.
Investors and traders at TD Ameritrade have access to competitive research tools.
New traders will benefit from the award-winning educational division provided by TD Ameritrade. The Daily Market Update from Chief Market Strategist JJ Kinahan offers traders information with educational value. Numerous trading coaches explain essential trading topics to new traders, and TD Ameritrade maintains over 200 videos, tutorials, and publications, offering a comprehensive approach to educating clients about financial markets, investing, and trading. Webcasts and in-depth educational seminars complete the market-leading service in the US by TD Ameritrade.
The TD Ameritrade educational section is a must-read for all new traders.
paperMoney® is the demo account at TD Ameritrade, allowing traders to practice until they feel comfortable enough to move to a live version.
TD Ameritrade additionally offers investment guidance services.
Customer Support
Customer Support Methods
Support Hours
Unspecified
Website Languages
Clients may call one of the provided phone numbers, but TD Ameritrade encourages individuals to access the FAQ section to avoid long wait times. Facebook Messenger, Twitter, SMA, and Fax are equally available, but this broker does not list customer support hours. Alternatively, over 175 branches exist if traders prefer person-to-person assistance.
Traders have numerous channels from which to access Customer Support.
Bonuses and Promotions
At the time of this review, TD Ameritrade neither granted bonuses nor offered promotions.
Opening an Account
Per established industry standards, an online application will process new accounts. The first step consists of the account selection, followed by the multi-step account opening process. Account verification is mandatory, and individual accounts require a Social Security number (SSN) or International Tax Identification number (ITIN), the trader's ID, and information of the employer. Various accounts may require additional information as displayed during the process. TD Ameritrade is a trustworthy broker, and traders may submit their details worry-free.
The first step consists of the account selection process.
The account application is straightforward and easy.
Deposits and Withdrawals
Similar to other US-based brokers, the deposit and withdrawal options remain limited to bank-related transactions. The only options are bank wires, electronic bank deposits (ACH), or checks. There is no minimum deposit except for $50 via ACH. Account transfers from another broker or deposits via physical stock certificates are equally available. Withdrawals face a $25 wire fee, the only option available, and the overall choices remain inadequate for today's market. It remains a distinct weakness at TD Ameritrade.
All deposit options are bank-related, and TD Ameritrade does not support modern payment options.
Withdrawals face a $25 wire fee, which is the only option available.
Trading Platform
| | | |
| --- | --- | --- |
| | MT4 | |
| | MT5 | |
| | cTrader | |
| | Proprietary Platform | |
| | Automated Trading | |
| | Guaranteed Stop Loss | |
| | Scalping | |
| | Hedging | |
| | OCO Orders | |
| | Interest on Margin | |
Summary
TD Ameritrade, recently acquired by competitor Charles Schwab, offers US-based investors and traders an excellent all-around product and services portfolio. The asset selection, with a focus on equities, options, ETFs, and mutual funds, offers outstanding trading opportunities. Complementing the asset choices are a competitively priced cost structure, and the cutting-edge technology infrastructure maintained by TD Ameritrade. Investors will trade from the next-gen web-based trading platform, while traders will find the well-known thinkorswim platform an attractive alternative.
The competitive third-party research tools support manual traders, and new traders will have access to the award-winning educational section at TD Ameritrade. paperMoney® is the demo account available at this broker. Investment guidance services and managed portfolios are equally attainable, but TD Ameritrade does not support automated trading solutions. The account leverage, including in the margin trading account, remains below that of most international competitors. TD Ameritrade accepts international clients, but this broker is structured primarily for the US market; global traders will enjoy a more competitive trading environment at a non-US broker. For US-based traders, however, TD Ameritrade remains the most well-rounded and competitive choice, especially after its acquisition by Charles Schwab, which expanded personalized services from hundreds of locations across the US.
TD-Amitrade vs comparisons
TradeStation vs TD-Amitrade
FAQs
Is TD Ameritrade good?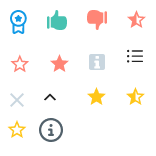 TD Ameritrade is an excellent US-based broker which also accepts international clients. The asset selection is outstanding, and the proprietary trading platforms offer manual traders a competitive edge and superb research and educational tools. Investors and traders will additionally benefit from the low-cost pricing environment, making TD Ameritrade the best US-based multi-asset broker.
Is there a monthly fee for TD Ameritrade?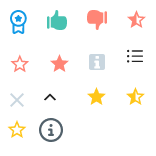 Retail traders do not pay a monthly fee, but select products and services may incur additional costs. Professionals traders face a higher cost structure.
How much money do you need to open a TD Ameritrade account?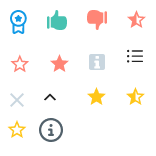 There is no minimum deposit requirement, but a margin trading account requires a balance of $2,000.
Is TD Ameritrade really free?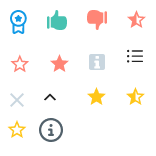 The core trading environment for retail traders conducting online trading remains free of charge. Additional products and services, which most traders may never require, come with extra costs. TD Ameritrade is transparent about all applicable charges.
Is TD Ameritrade good for beginners?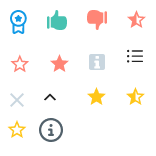 Yes, TD Ameritrade is an excellent choice for new traders amid its award-winning educational platform and paperMoney®, the demo account available at this broker.