Plus500 Editor's Verdict
Plus500 established itself as one of the leading commission-free multi-asset provider with a global reach. With 2800+ CFDs, 2700+ shares and a variety of futures across 3 platforms, this publicly listed company continues to increase its global market share. I reviewed Plus500 to determine if you should join the 430,000+ traders who trust this broker and its commission-free cost structure. Is Plus500 a broker worth considering?
Pros
 Broad asset selection in equities and options

Free and unlimited demo account

Advanced free-of-charge analytical trading tools

Global and regulated fintech platform
Cons
Sub-standard trading platform without support for automated or social trading
Overview
The choice of equity CFDs makes Plus500 an excellent choice for equity-focused portfolios.
| | | |
| --- | --- | --- |
| | Headquarters | United Kingdom |
| | Regulators | ASIC, CySEC, DFSA, EFSA, FCA, FMA, FSA, FSCA, MAS |
| | Tier 1 Regulator(s)? | |
| | Owned by Public Company? | |
| | Year Established | 2008 |
| | Execution Type(s) | Market Maker |
| | Minimum Deposit | $100 |
| | Negative Balance Protection | |
| | Trading Platforms(s) | Proprietary platform, Web-based |
| | Average Trading Cost EUR/USD | 1.3 pips |
| | Average Trading Cost GBP/USD | 1.7 pips |
| | Average Trading Cost WTI Crude Oil | $0.04 |
| | Average Trading Cost Gold | $0.34 |
| | Average Trading Cost Bitcoin | $78 |
| | Retail Loss Rate | 86.00% |
| | Minimum Raw Spreads | Not applicable |
| | Minimum Standard Spreads | Not applicable |
| | Minimum Commission for Forex | Commission-free |
| | Funding Methods | 8+(Visa, PayPal, Skrill, Bank transfer, Apple Pay, Trustly, iDeal, Postepay) |
| | Islamic Account | |
| | Signals | |
| | US Persons Accepted? | |
| | Managed Accounts | |
I like the lightweight webtrader, but it lacks support for algorithmic trading solutions. The email and push notifications on market events and price movement alerts are also well-executed features.
Plus500 Regulation and Security
Trading with a regulated broker will limit the potential for fraud and malpractice. I always recommend traders to check for regulation and verify it with the regulator by checking the provided license with their database. Plus500 presents clients with nine well-regulated entities.
| | | |
| --- | --- | --- |
| | Country of the Regulator | United Arab Emirates, Australia, Cyprus, Estonia, Israel, New Zealand, Seychelles, Singapore, United Kingdom, South Africa |
| | Name of the Regulator | ASIC, CySEC, DFSA, EFSA, FCA, FMA, FSA, FSCA, MAS |
| | Regulatory License Number | 509909, 250/14, 417727, 486026, 47546, SD039, 100648-1, NOT AVAILABLE, 4.1-1/18, F005651 |
Plus500 is also a publicly listed company in the UK and a constituent of the FTSE 250 Index. Since listing on the Main Market of the London Stock Exchange (LSE) in July 2018, Plus500 has a spotless regulatory track record.
All client funds deposited with Plus500's Cyprus subsidiary are held in segregated client bank accounts in accordance with the Cyprus Security and Exchange Commission's (CySEC) client funds rules. Plus500AU Pty Ltd holds client money in a segregated trust account, in accordance with the Australian legal requirements.
It is ideal for active traders. Since Plus500 remains a well-capitalized broker with a trusted reputation and corporate image, the risks of default or malpractice are non-factors, in my opinion.
Plus500 Fees
| | | |
| --- | --- | --- |
| | Average Trading Cost EUR/USD | 1.3 pips |
| | Average Trading Cost GBP/USD | 1.7 pips |
| | Average Trading Cost WTI Crude Oil | $0.04 |
| | Average Trading Cost Gold | $0.34 |
| | Average Trading Cost Bitcoin | $78 |
| | Minimum Raw Spreads | Not applicable |
| | Minimum Standard Spreads | Not applicable |
| | Minimum Commission for Forex | Commission-free |
| | Deposit Fee | |
| | Withdrawal Fee | |
| | Inactivity Fee | $10 monthly after 3 months |
Plus500 offers traders a commission-free trading environment with dynamic spreads and no minimums, dependent on market conditions. Some trading fees are highly competitive, for example crude oil CFDs, some index CFDs, and select equity CFDs, while others are more average. I recommend traders check desired assets and compare them to other brokers to evaluate the costs of their strategies and find pricing advantages.
Assets without a dynamic spread will not see wide fluctuations while a position remains open, as outlined in the Plus500 user agreement. We observed a spread of 0.8 pips in the EUR/USD at 9:44 am London time on 31st August 2022 during the early part of the London session, equivalent to $8 per standard lot. All Plus500 spreads remain susceptible to change, and sometimes in greater intervals, related to changing market conditions and liquidity.
Overnight Funding Fee
Swap rates apply to overnight positions, and Plus500 pays positive swap rates on certain instruments at times, meaning traders can receive a daily fee for holding positions open over the New York rollover. Traders can conveniently check applicable fees by clicking on the Details link next to the name of the trading instrument in the trading platform.
Currency Conversion Fee
Plus500 levies a currency conversion fee of up to 0.70% on realized profits and losses. For example, if you have the US Dollar as your account base currency and make trades in Euro-denominated assets, Plus500 will charge a currency conversion fee.
Guaranteed Stop Order Fee
Traders may use guaranteed stop orders at Plus500, ensuring positions close at the price the trader specifies, irrelevant to market conditions. Plus500 charges a fee for use of a guaranteed stop order by widening the spread on the asset, which is irrevocable, and asset dependent.
Inactivity Fee
Plus500 charges a monthly inactivity fee of $10 if traders fail to log into their accounts for three months. This can be easily avoided by checking your account balance every two to three months if you are otherwise inactive with your trading account.
What Can I Trade on Plus500
| | | |
| --- | --- | --- |
| | Currency Pairs | |
| | Cryptocurrencies | |
| | Commodities | |
| | Crude Oil | |
| | Gold | |
| | Metals | |
| | Equity Indices | |
| | Stocks | |
| | Stocks (non-CFDs) | |
| | Bonds | |
| | ETFs | |
| | Options | |
| | Futures | |
| | Synthetics | |
Plus500 offers as CFDs 71 currency pairs, 19 cryptocurrency pairs, 23 commodities, 34 index CFDs, 1,737 equity CFDs, 97 ETFs, and 877 options contracts. I like the overall breadth of trading instruments, as it serves most trading strategies well. The extensive options contracts selection allows traders to deploy more sophisticated trades, and it also serves as a low-cost portfolio hedge.
Plus500 has an Invest platform for share trading currently available in certain countries.
Asset List and Leverage Overview of Plus500CFD
| | |
| --- | --- |
| | |
| | |
| | |
| | |
| | |
| | |
| | |
| Options, Futures, and Synthetics | |
| | |
| | |
Plus500 Trading Hours (GMT +1 Server Time)
| | | |
| --- | --- | --- |
| Asset Class | From | To |
| Currency Pairs | Sunday 23:05 | Friday 22:00 |
| Cryptocurrencies | Sunday 15:00 | Sunday 14:00 |
| Commodities | Monday 00:00 | Friday 23:00 |
| Crude Oil | Monday 00:00 | Friday 23:00 |
| Gold | Monday 00:00 | Friday 23:00 |
| Metals | Monday 00:00 | Friday 23:00 |
| Equity Indices | Monday 09:00 | Friday 22:00 |
| Stocks | Monday 09:00 | Friday 22:00 |
| ETFs | Monday 15:30 | Friday 22:00 |
Please note that equity markets open and close each trading and are not operational continuously like Forex and cryptocurrencies.
Plus500 traders can access trading hours from their platform by following these steps:
1. Click on the ⓘ symbol of desired assets in the trading platform, located on the far-right in the instrument row.
2. Scroll down until you see the Current trading session and Next trading session.
Plus 500 CFD Review
I like the CFD selection at Plus500. With 2800 CFD instruments, traders have enough trading opportunities and cross-asset diversification. Unlike many competitors who focus on large-cap stocks only, Plus500 also offers traders access to mid-cap names, where risks and rewards remain higher. Equity leverage remains restricted to 1:5, even for highly liquid names.
Plus500 Account Types
I like that Plus500 treats all traders to the same trading account type. There is no upselling to better trading conditions based on higher deposits. Some jurisdictions, like the UK, Cyprus, and Australia, offer an upgrade to a Pro account, where traders get identical trading conditions as retail traders at the Seychelles subsidiary.
The minimum deposit is $100, and the maximum leverage depends on the jurisdiction.
Plus500 Demo Account
Plus500 offers free, unlimited demo accounts. The default demo balance is $50,000. Once the portfolio drops to $200, Plus500 restores the starting balance. Traders should keep in mind that such amounts are not always realistic, which can slightly compromise the effect of the simulation.
Plus500 users are now able to self-adjust their Demo account balance. This new feature allows users to personalize their trading experience while using the Plus500 demo and better reflect their target volume of investments.
Plus500 Trading Platforms
Plus500 offers its proprietary trading platform. While traders may download a desktop client for Windows 10 devices, I recommend the lightweight webtrader, as the functions remain the same. It is also available as a mobile app. The trading platform is user-friendly but does not support algorithmic or social trading.
Overview of Trading Platforms Plus500CFD
| | | |
| --- | --- | --- |
| | MT4 | |
| | MT5 | |
| | MT4/MT5 Add-Ons | |
| | cTrader | |
| | Proprietary Platform | |
| | Automated Trading | |
| | Social/Copy Trading | |
| | DOM? | |
| | Guaranteed Stop Loss | |
| | Scalping | |
| | Hedging | |
| | One-Click Trading | |
| | OCO Orders | |
| | Interest on Margin | |
Unique Features
Plus 500 offers push notifications based on market events, alerts on price movements, and changes in its in-house trader sentiment indicator. These tools can come in quite handy as traders may use them to assist in their decision-making process.
'+Insights' is a trend exploration driven tool - which allows users to explore predefined 'measurements' such as 'most bought', 'most sold (shorted)', 'most profit-making positions', 'most loss-making positions' etc. and get a list of the "Top 10" instruments (up to top 10) in that respective measurement.
'+Insights' also lets users filter and focus their exploration which also helps users get to know the market trends more deeply and support their trading strategy.
+ "Instrument +Insights Tab.
The newer addition - 'Instrument +Insights Tab' - is an instrument-focused experience that lets users dive a bit deeper into each instrument's data. The first part of this tab is based on 'Plus500' trading data - how many views this instrument had in the last 24 hours? How popular is this instrument (in terms of how well is it traded)?
The second part is where users can get an analysis of what the crowd thinks about it and the subjectivity of this opinion V.S 'real-world' data as well as the volume and source of those news items.
"+Me" -
Your trading insights compared to real Plus500 traders.
You can use this tool to keep track of what you trade most, or how often you use risk management tools, and compare with other Plus500 traders.
You can see how many positions you have opened in the last week and explore how it compares to other Plus500 traders' choices. You can also learn what your favorite markets are, and how they compare to what is popular with other Plus500 traders.
Research and Education
Plus500 does not offer clients tradeable research but maintains well-written market commentary under News & Insights. Traders get ten short videos complemented by written content, sufficient for an introduction. Plus500 offers a Trading Academy, which offers a variety of educational products including eBook, video traders guide, and FAQs to ease trading for both beginner and experienced traders. It also offers webinars for premium users.
Customer Support
Customer Support Methods
Support Hours
24/7
Website Languages

English
Spanish
Arabic
Italian
French
Turkish
German
Other
Chinese
Russian
Portuguese
Dutch
Greek
Malay
Polish
Hungarian
Finnish
Norwegian
Danish
Plus500 relies on its FAQ section to answer most questions. 24/7 live support is also available, embedded with the trading platform, which I recommend for any questions. Plus500 offers email, live chat, and WhatsApp support. Since Plus500 explains its products and services well and ensures flawless operations, I doubt traders will require customer support.
Plus500 Opening an Account
Opening an account at Plus500 takes less than 15 seconds. Traders must submit their email and select their password. They may also use their Google, Facebook, or Apple accounts to register at Plus500. Account verification is mandatory, and most traders will complete it after sending a copy of their ID and one proof of residency document.
Plus500 Minimum Deposit
The minimum deposit at Plus500 is $100, higher than many brokers but within a reasonable range.
Payment Methods
Plus500 payment methods are:
| | | |
| --- | --- | --- |
| | Withdrawal options | |
| | Deposit options | |
Plus500​ Accepted Countries
Plus500 caters to most international traders, including:
UK
Australia
South Africa
New Zealand
Netherlands
Spain
Italy
Cyprus
Bulgaria
Czech Republic
Denmark
Estonia
Greece
Latvia
Malta
Poland
Indonesia
Singapore
Israel
Argentina
Chile
Bahrain
Hong Kong
UAE
Plus500 offers a dedicated brand for US residents and US persons abroad, Plus500 Futures, which provides trading in a wide range of futures and options contracts.
Deposits and Withdrawals
The trading platform handles all financial transactions, where the options are limited to five, and availability dependent on geographic location. Plus500 does not charge deposit or withdrawal costs but a currency conversions fee of 0.70% applies where necessary. Third-party payment processor costs also exist, and I recommend traders check them. Another way to minimize costs is to avoid small or frequent withdrawals.
Plus500 notes internal processing times for withdrawals between one and three business days. External processing times depend on the desired option, but the FAQ section lists lengthy ones even for speedy online services.
Bottom Line
I like the trading environment at Plus500 for manual CFD traders who do not mind slightly higher costs. Plus500 is a well-regulated and publicly listed company in the UK. Trusted by 430K+ traders, the lightweight web-based trading platform offers all core trading functions. Plus500 also offers a guaranteed stop-loss order.
Plus 500 Broker Alternatives & Comparisons
FAQs
Can Plus500 be trusted?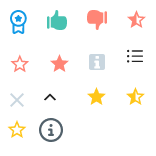 Plus500 is a publicly listed company and has eight regulators. Therefore, traders can trust Plus500.
Is Plus500 good in Australia?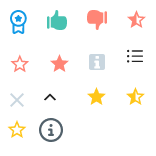 Plus500 operates an Australian subsidiary with ASIC oversight and is a good CFD broker for manual traders.
Is Plus500 real money?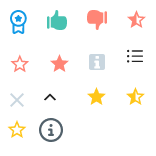 While Plus500 offers demo accounts with a virtual balance of $50,000, it also offers trading with real money accounts which may or may not earn real money profit.