Eightcap Editor's Verdict
Eightcap is an Australian financial services company that offers trading solutions to global customers. The company's core products are currencies (Forex), commodities, indices, cryptocurrencies, and shares. It operates as Eightcap Pty and Eightcap Global Limited. The company was founded in 2009 and headquartered in Melbourne, Australia. It offers customer support in ten languages: English, Chinese, Bulgarian, Thai, French, German, Portuguese, Spanish, and Vietnamese. Eightcap is regulated by the Australian Securities and Investment Commission (ASIC), the Financial Conduct Authority (FCA), the Cyprus Securities and Exchange Commission (CySEC) and the Securities Commission of The Bahamas (SCB). In conducting this review, we opened a live account and verified most of the claims made by the company. Eightcap claims to be a globally trusted, solid broker. Does its offer live up to the hype?
Pros
Low minimum deposit and high leverage of up to 1:500

Competitive cost structure

Excellent technology infrastructure and seasoned management team

Daily research and quality educational content
Cons
Limited leverage in some areas
Overview
Eightcap is an ideal cryptocurrency CFD broker with market-leading trading tools delivering a distinct advantage.
| | | |
| --- | --- | --- |
| | Headquarters | Australia |
| | Regulators | ASIC, CySEC, FCA, SCB |
| | Tier 1 Regulator(s)? | |
| | Owned by Public Company? | |
| | Year Established | 2009 |
| | Execution Type(s) | ECN/STP, Market Maker |
| | Minimum Deposit | $100 |
| | Negative Balance Protection | |
| | Trading Platforms(s) | MetaTrader 4, MetaTrader 5, Trading View |
| | Average Trading Cost EUR/USD | 1.0 pips |
| | Average Trading Cost GBP/USD | 1.2 pips |
| | Average Trading Cost WTI Crude Oil | $0.03 |
| | Average Trading Cost Gold | $0.12 |
| | Average Trading Cost Bitcoin | $12 |
| | Minimum Commission for Forex | $7.00 per Round Lot |
| | Islamic Account | |
| | Signals | |
| | US Persons Accepted? | |
| | Managed Accounts | |
Eightcap is a global Forex and CFD broker. It has served retail traders since 2009 and has expanded to five offices worldwide. The trading environment is secure and trustworthy, with oversight by ASIC in Australia and multiple regulatory bodies elsewhere. The broker has won numerous awards, including the recent "Best Forex Educational Resources - Global" and "Best Forex Trading Support in Europe" at the 2021 Global Forex Awards. Over 800 assets are available from the Standard and Raw accounts on the popular MT4 and MT5 platforms. Traders using the Raw account will enjoy raw spreads, ideal for high-frequency traders, scalpers, and short-term traders, but a commission of $3.50 per side or $7.00 per 1.0 standard round lot. The Standard account is commission-free but features higher trading fees.
In-house research is regularly published, and new traders can access an adequate educational section filled with quality content. Eightcap claims to build a home for MT4 traders and upgrades the core trading platforms via Capitalise AI, which enables code-free algorithmic trading. Forex traders have plenty of currency pairs, and Eightcap is a leading cryptocurrency CFD broker. Equity traders can trade US, UK, German and Australian stocks.
Eightcap Regulation and Security
Trading with a regulated broker will limit the potential for fraud and malpractice. I always recommend traders check for regulation and verify it with the regulator by checking the provided license with their database. Eightcap presents clients with four regulated entities and maintains a secure trading environment.
| | | |
| --- | --- | --- |
| | Country of the Regulator | Australia, The Bahamas, Cyprus, United Kingdom |
| | Name of the Regulator | ASIC, CySEC, FCA, SCB |
| | Regulatory License Number | 391441, 40377, 246/14, 921296 |
Is Eightcap Legit and Safe?
Eightcap complies with four regulators and has maintained a clean operational record for over a decade. The UK and CySEC subsidiaries provide clients with an investor compensation fund. Most international clients will either trade with the Bahamas subsidiary or the one from St. Vincent and the Grenadines. The FSA does not regulate brokers but doubles as a company registrar, where Eightcap remains duly registered under company number 24750.
Negative balance protection and segregation of client deposits from corporate funds exist at all five operating subsidiaries. Eightcap established itself as one of the most trusted and secure multi-asset brokers industry wide.
Eightcap Broker Fees
| | | |
| --- | --- | --- |
| | Average Trading Cost EUR/USD | 1.0 pips |
| | Average Trading Cost GBP/USD | 1.2 pips |
| | Average Trading Cost WTI Crude Oil | $0.03 |
| | Average Trading Cost Gold | $0.12 |
| | Average Trading Cost Bitcoin | $12 |
| | Minimum Commission for Forex | $7.00 per Round Lot |
| | Withdrawal Fee | |
| | Inactivity Fee | No |
Eightcap offers two types of accounts that incur differing fees and charges. The raw account type charges a commission that starts at $7 per round trip (trade entry plus exit). Its minimum spread starts at 0 pips. The standard account, on the other hand, charges no commission but its minimum spreads start at 1 pip.
Like most brokers, currency majors like the EUR/USD and GBP/USD usually have a lower spread than minors and exotic pairs. The lowest advertised spread for Forex in the standard account type is 1 pip. However, in most cases, the spread brokers advertise is not usually the one they offer in the live market. At times, the spread depends on the market volatility. On the other hand, if a Raw account is opened, then under normal market conditions the spread can be 0. So, I went to the live platform to see typical spreads during the London and New York Overlap.
In this case, I saw that the EUR/USD and AUD/USD had a live spread of 1 pip (10 pipettes) each, in line with the advertised minimum, while a minor pair like EUR/HUF had a spread of 14.1.
The chart below shows the typical spreads for commodities advertised by Eightcap.
Eightcap also charges a swap fee for overnight trades, like almost every other Forex / CFD brokers. You can view the swap rates by going to MT4/5, right-clicking on your preferred symbol, and selecting specification. Finally, you should scroll down to see the swap rates for long and short trades.
Eightcap does not charge any inactivity fee, which is a good thing because several brokers do charge such a fee, typically after no trade has been placed for two or three months. I do not see a good reason why a retail Forex / CFD broker could justify the imposition of such a fee.
What Can I Trade with Eightcap
Eightcap maintains a well-balanced asset selection and continues to expand it, delivering on its promise of being a multi-asset broker. It grew into one of the leading non-crypto brokers offering cryptocurrencies, with 100+ trading instruments in this sector.
Eightcap offers:
Forex currency pairs - 42
Cryptocurrency pairs - 100+
Stocks - 660+
Indices - 11
Commodities – 4
The most recent additions to the Eightcap asset list include:
Zinc (XZNUSD)
Nickel (XNIUSD)
310 ASX Share CFDs
100 NASDAQ Share CFDs
100 NYSE Share CFDs
105 LSE Share CFDs
45 German Share CFDs
While Eightcap trails in its Forex, commodities, and index selection, where sufficient trading instruments are available for focused trading strategies requiring few but highly liquid assets, Eightcap continues to expand its equity CFD selection, now at 660. Traders must use the MT5 trading platform to get access to all these trading instruments, as Eightcap maintains fewer assets in MT4.
Note that Eightcap's FCA-regulated entity in the UK does not offer crypto CFD trading. Eightcap's FCA-regulated entity offers CFD trading on over 600 markets across forex, indices, commodities, and shares. Eightcap's UK entity is the only dedicated, specialist TradingView broker in the UK, providing a tailored product experience to get the most out of trading via TradingView.
What could be better?
I am missing mid-cap and small-cap alternatives from the equity CFD list
A broader selection of Forex, commodity, and index CFDs
Eightcap does not offer ETFs or bonds
Asset List and Leverage Overview
| | | |
| --- | --- | --- |
| | Currency Pairs | |
| | Cryptocurrencies | |
| | Commodities | |
| | Crude Oil | |
| | Gold | |
| | Metals | |
| | Equity Indices | |
| | Stocks | |
| | Stocks (non-CFDs) | |
| | Bonds | |
| | ETFs | |
| | Options | |
| | Futures | |
| | Synthetics | |
Eightcap Leverage
Eightcap offers maximum leverage of 1:500 for Forex traders through its Bahamas subsidiary, which can be great for active traders as it presents more overall trading flexibility, directly influencing profitability. The Bahamas subsidiary also offers portfolio hedging, not available through its Australian subsidiary.
Other things to note about Eightcap's leverage offering:
The Australian subsidiary limits maximum leverage to 1:30, due to regulatory restrictions.
Eightcap offers negative balance protection, vital for leveraged trading, as it ensures traders cannot lose more than their deposits.
The leverage also depends on the sector and asset, with Forex usually the maximum, and equity CFDs or cryptocurrencies the lowest.
Eightcap Trading Hours (GMT +1 Server Time)
| | | |
| --- | --- | --- |
| Asset Class | From | To |
| Currency Pairs | Monday 00:00 | Friday 24:00 |
| Cryptocurrencies | Monday 00:00 | Sunday 23:59 |
| Commodities | Monday 01:01 | Friday 23:59 |
| Crude Oil | Monday 01:01 | Friday 23:59 |
| Gold | Monday 01:01 | Friday 23:59 |
| Metals | Monday 01:01 | Friday 23:59 |
| Equity Indices | Monday 01:00 | Friday 24:00 |
| Stocks | Monday 10:05 | Friday 20:55 |
Noteworthy:
Equity markets open and close each trading day and are not operational continuously like Forex and cryptocurrencies
Some assets open and close at different times, as outlined in the specifications available from the trading platform
I recommend the following step for Eightcap MT4/MT5 traders to access trading hours:
1. Right-click on the desired symbol in the Market Watch window and select Specification.
2. Scroll down until you see Sessions.
Eightcap Account Types
Eightcap Demo Account
Eightcap offers three account types. The 30-day Eightcap demo account (which expires after 30 days by default) gives you access to the company's products without risk because it uses paper money only. Eightcap provides extensions once requested via customer support, making this account ideal for beginners or experienced traders who create and test trading strategies.
Live Account Types
Eightcap offers a Raw Account and a Standard Account. The main difference between these two is the pricing structure. The raw account charges a commission per trade, while the standard one charges a spread. A spread is a difference between the ask and bid prices. The commission on the raw account is $3.50 per trade per side or $7.00 per round trade.
Eightcap Trading Platforms
Eightcap offers MT4, MT5, and TradingView, trading platforms for desktop, web-based, and mobile devices. The desktop clients include more features than the other alternatives.
| | | |
| --- | --- | --- |
| | MT4 | |
| | MT5 | |
| | MT4/MT5 Add-Ons | |
| | cTrader | |
| | Proprietary Platform | |
| | Automated Trading | |
| | Social/Copy Trading | |
| | DOM? | |
| | Guaranteed Stop Loss | |
| | Scalping | |
| | Hedging | |
| | One-Click Trading | |
| | OCO Orders | |
| | Interest on Margin | |
| | |
| --- | --- |
| | |
| | It allows more assets like stocks. |
| It has fewer in-built indicators, but the rest can be downloaded and installed manually. | It has more in-built technical indicators like the Variable Index Dynamic Average. |
| It does not have an economic calendar | It has an in-built economic calendar. |
| Recommended for newer traders. | It is more ideal for advanced traders. |
In 2022, Eightcap commenced a partnership with TradingView, one of the leading charting platforms and social trading network, allowing its clients to trade directly from TradingView's price charts. Traders using TradingView's charts will be able to access 12 chart types and over 100 pre-built indicators.
Traders with Eightcap now have the capability to trade directly off TradingView's charts into their Eightcap trading accounts with the broker's latest integration. TradingView boasts over 30 million users and is the world's most popular social and charting trading platform. This can benefit novice and more experienced traders alike. For example, experienced traders could automate and test their trading strategy by using TradingView's Pine Script programming language. Eightcap clients may also use a wide range of trading tools to make better-informed trading decisions. This includes accessing the 12 chart types such as Renko, Point and Figure, rewinding the markets to watch price action unfold, and creating custom formulas and timeframes. The TradingView platform itself has over 100 pre-built indicators, over 100,000 community-built indicators, 50 drawing tools, and more.
Overview of Trading Platforms
| | | |
| --- | --- | --- |
| | MT4 | |
| | MT5 | |
| | MT4/MT5 Add-Ons | |
| | cTrader | |
| | Proprietary Platform | |
| | Automated Trading | |
| | Social/Copy Trading | |
| | DOM? | |
| | Guaranteed Stop Loss | |
| | Scalping | |
| | Hedging | |
| | One-Click Trading | |
| | OCO Orders | |
| | Interest on Margin | |
Web Trading Platform
Eightcap offers the MT4 and MT5 web-based trading platforms. The initial login screen loads MT5 by default, but traders can select their platform type in the "Connect to an Account" pop-up, which loads by default. It also supports opening Eightcap demo accounts with full customization features.
The MT4/MT5 web-based trading platforms are light on system resources and feature an extensive toolset for technical analysis but do not support algorithmic or copy trading. They are ideal for manual traders who dislike installing powerful desktop alternatives but need more than what the respective mobile app can offer.
Traders should consider the pros and cons of the Eightcap web trading platforms before using them.
| | |
| --- | --- |
| Pros of Eightcap Web Trading Platform | Cons of Eightcap Web Trading Platform |
| Adapted and customized for mobile devices and touch screens | Does not support algorithmic trading |
| Advanced market depth and one-click trading | Copy trading services are unavailable |
| Demo and real accounts with seamless switching | |
| Interface with comfortable night theme and technical analysis tools | |
Mobile Trading Platform
Eightcap offers the MT4, MT5, and TradingView mobile trading platforms. They are user-friendly and optimized for mobile devices and touchscreens but lack secure two-step or biometric logins. Since MT4 is the most-used mobile trading platform, our review focused on it, but social traders can consider TradingView, with 30M+ active traders.
Traders should consider the pros and cons of the Eightcap mobile trading platform before downloading them.
| | |
| --- | --- |
| Pros of Eightcap Web Trading Platform | Cons of Eightcap Web Trading Platform |
| Adapted and customized for mobile devices and touch screens | Does not support algorithmic trading |
| | Copy trading services are unavailable |
| Interactive charts and support for all order and trading functions | |
| User-friendly interface with comfortable dark mode | |
The MT4 mobile app is available on Android, iOS, and Huawei devices, and traders must download it from their respective stores for free. Following the initial launch, traders should find Eightcap easily via the search bar.
Given its widespread popularity among mobile traders, the MT4 mobile app supports the following languages:
Here are the core features of the MT4 mobile trading platform:
User-friendly design with touchscreen support, allowing traders seamless navigation while accessing desired features.
Ease to find assets either via the search bar or by browsing through the categories.
Choice of order types, including market orders, limit orders, stop orders, GTC (good until canceled) orders, and GTT (good until time) orders.
Mobile and e-mail alerts, but traders must configure them on the desktop trading platform.
Mobile Trading Apps
Mobile trading is widespread among millennial and GenZ traders, copy traders, and those from emerging and frontier Forex markets. While Eightcap does not provide a proprietary mobile app, as its core market remains algorithmic and advanced traders, who require powerful desktop clients, traders can get the MT4 and MT5 mobile apps. Traders may also use the TradingView mobile app, which connects to Eightcap.
Which Eightcap mobile trading apps are available?
MT4 - Well-established trading mobile app, including streaming news, mobile chat, and e-mail alerts
MT5 - Like MT4, but with improved technical analytics and advanced trading functions
Eightcap - Ideal social trading alternative with 30M+ active traders
How user-friendly are the Eightcap mobile apps?
The Eightcap MT4/MT5 mobile apps are optimized for mobile phones and remain user-friendly, ideal for monitoring portfolios on the go, managing existing positions, and copy trading. Despite supporting technical analysis, mobile apps are best for portfolio management rather than complex trade analysis, given the relatively small screen. The TradingView mobile app packs the most comprehensive technical analysis toolbox. Algorithmic trading is unsupported in all three Eightcap mobile apps.
What charting tools exist on the Eightcap mobile apps?
The Eightcap mobile apps have a similarly advanced package as its more powerful desktop versions. Despite the availability, traders should consider the screen size and absence of multi-screen support, which makes complex analytics impossible to conduct.
Do the Eightcap mobile apps feature trading tools?
Mobile apps cater more to portfolio management, up-to-date developments, and copy trading, for which the Eightcap mobile apps have the necessary tools, including economic calendars, streaming news, and watch lists. They do not support the cutting-edge trading tools Eightcap offers for desktop trading platforms, like Capitalise AI.
Eightcap Mobile Apps Comparison
Unique Features
The most unique feature offered by Eightcap which I was able to note is Capitalise.ai, which is a platform that helps customers create bots using intuitive non-coding language. You use the platform by just connecting it to your MT4 and then adding commands that will be executed. You can create a strategy from scratch or use one of the several prebuilt templates.
Capitalise.ai allows traders to automate their unique trading strategies without any technical barriers. Using plain English, users can create complex automated systems to manage your trades or employ pre-defined templates from an extensive strategy library. Create trading bots, set up price alerts, and perform back-testing - all with zero coding experience. Exclusive webinar demonstrations are available from Cap.ai themselves, with expert help enabling users to get the most effective use from the product.
Trade Zone is Eightcap's latest initiative, an exclusive educational resource for its clients. Here Eightcap invites market experts to provide market updates, key insights, and deliver timely and engaging webinars on a weekly basis. This can provide traders with trade ideas so that portfolio scan be diversified, traders may learn from market professionals and gain valuable insights and tips on trading the financial markets. Eightcap offers weekly webinars with guest speakers for the Trading Week Ahead, which is a live forecast with a guest speaker who points out potential volatility for the coming week. Eightcap also offers a Live Market Update, which assesses the forecasts mid-week, to see how these predictions shaped up, as well as end-of-week reviews.
Eightcap Labs can help you develop your trading skills with a comprehensive collection of essential trading materials, expertly designed by professional traders. Eightcap Labs can help traders learn new or refine existing trading strategies with relevant resources.
BK Crypto Crusher allows Eightcap clients to receive daily trade ideas (with precise entry, target and stop levels), scan markets quickly, view market sentiment to determine the strength of market direction, use exclusive indicators to identify new trades easily and have access to live educational resources. To use CryptoCrusher, Eightcap clients need to maintain an account balance of $500 and place at least one trade in the last month.
Research and Education
Many brokers provide a comprehensive suite of educational and research content. Eightcap has an educational page featuring plenty of quality content on topics, including swing trading and technical analysis. This content, however, is not structured as a course, and I recommend beginners start with the existing content before seeking more in-depth coverage from alternative sources, available for free online. The education page is only available in the English version of the website and has three categories: MetaTrader Guides, Fundamentals, and Trading Strategies.
Eightcap also has a market analysis page offering insights on the trading day. The page remains divided into Crypto News, CFD News, Forex News, and Market Updates. These analyses are in both video and text format. The content is good quality and offers beginners trading ideas, while seasoned traders get a quality and well-presented read.
Customer Support
Customer Support Methods
Support Hours
24/5
Website Languages

English
Spanish
Italian
French
German
Other
Chinese
Portuguese
Thai
Bahasa
Eightcap offers customer support in several ways, including a phone call, email, and online chat. I tried each of these three options and the response time was relatively fast for all. There was no long queue when I called. Similarly, my email messages were replied to within seconds. I found the customer service representatives being knowledgeable about the questions I asked.
Bonuses and Promotions
Eightcap neither offers bonuses nor promotions but has a partnership program allowing traders to earn passive income. The availability may have geographic restrictions
Eightcap Opening an Account
The user-friendly online application form onboards new traders. Opening an account takes a few minutes and follows well-established industry standards. The mandatory account verification, as stipulated by regulators in compliance with global AML/KYC rules, usually takes a few hours and less than 24 hours. Most traders will get verified after uploading a copy of their government-issued ID and one proof of residency document.
A responsive customer service team stands by to assist, which is helpful for traders from countries with verification issues or a less-established system to source the necessary documents.
Traders should consider the pros and cons of the Eightcap account types before opening and funding one.
| | |
| --- | --- |
| Pros of Eightcap Account Types | Cons of Eightcap Account Types |
| Well-trusted broker with over a decade of experience and 13 payment processors | Islamic account unavailable |
| Competitive trading costs in the commission-based Raw account | |
| Deep liquidity, high leverage, and excellent order execution | |
| Seven account base currencies and 17 deposit/withdrawal currencies | |
The minimum deposit in Eightcap for both the Raw and Standard accounts is $100.
Eightcap Payment Methods
Eightcap does not charge any deposit or withdrawal fees. However, the respective payment methods will adapt their fees for the transactions. In most cases, the payment will reflect in your account instantly. Some deposit options like wire transfer will usually take a little time to be processed.
| | | |
| --- | --- | --- |
| | Withdrawal options | |
| | Deposit options | |
Eightcap Awards
Eightcap has won numerous awards, including:
Global Forex Awards 2022:
Best Forex Educational Resources - Global
Best Forex Trading Support – Europe
International Business Magazine 2022:
Best CFD Broker Australia 2022
Forex MT4 Broker Australia 2022
Eightcap Deposits and Withdrawals
Eightcap offers multiple ways for customers to deposit and withdraw their funds. The available deposit methods are bank wires, credit/debit cards, POLi Payment, BPAY, China UnionPay, Skrill, Neteller, cryptocurrencies, PayPal, Worldpay, FasaPay, PSP Virtual Account, and Pay Retailers. The debit and credit card deposit options accept payments in AUD, USD, GBP, EUR, NZD, CAD, and SGD. Traders can also fund their accounts with Bitcoin and Tether. Overall, Eightcap supports 13 deposit methods and 17 deposit currencies. The deposit option is free and available 24/7. A bank wire transfer takes 1-3 business days to complete.
BPay and POLi Payment accept only AUD, while China Union Pay RMB only. PSP Virtual Account caters to Southeast Asian clients and Pay Retailers to traders from Brazil. There are no charges to deposit and withdraw funds, although some options have some external costs, including potential currency conversion fees.
I used PayPal to fund my account and the process was very smooth, taking less than 5 minutes to complete.
The withdrawal process was also swift. You just need to go to your client area, select the payment option, select the trading account you want to withdraw, and confirm the details. The company typically asks several questions and seeks documents for first time customers to comply with KYC and AML laws. This is a common practice among Forex / CFD brokers.
Eightcap User Experience
Since 2009, the year Eightcap opened its door, it has gained a reputation as a cutting-edge and trustworthy multi-asset broker. Eightcap continues to innovate and remains at the front of industry innovation. It has stood the test of time and adds an exceptional regulatory track record, but how does that translate into the Eightcap user experience?
Eightcap ranks exceptionally well among traders, as confirmed by five leading user-review and broker-ranking sites. Traders should always exercise caution when reading user reviews, especially for overly positive or negative remarks. Our in-house research confirms an excellent Eightcap user experience.
Eightcap alternative brokers & comparison
FAQs
How much capital do I need to trade with Eightcap?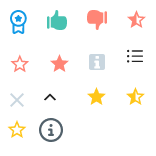 The minimum deposit is $100 or a currency equivalent, but the total required capital depends on the trader and desired assets. Forex trading carries significantly lower entry requirements than equity trading.
What is the maximum leverage at Eightcap?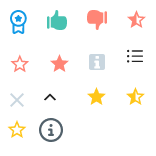 Maximum leverage at Eightcap Pty Ltd is 1:30. Maximum leverage for clients trading with Eightcap Global Ltd is 1:500. Leverage is also asset dependent.
Does Eightcap offer a demo account?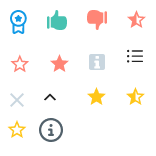 Yes, traders may request a demo account from Eightcap. While it expires after 30 days, traders may request an unlimited one by contacting customer support.
How do I open a live account with Eightcap?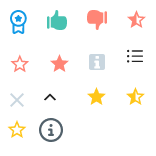 An online form processes new account openings. The application button, located in the top-right corner of the website, opens a brief registration form. Account verification is mandatory to comply with AML stipulations. The process follows well-established industry standards.
What can I trade on Eightcap?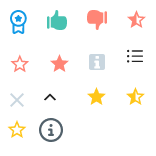 Eightcap offers more than 200 assets across Forex, commodities, equity, and index CFDs.
Is Eightcap regulated?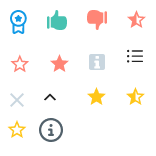 Yes. Eightcap is regulated by the Australian Securities and Investment Commission (ASIC) and the Vanuatu Financial Services Commission (VFSC).
Is Eightcap a market maker?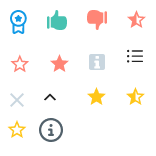 Yes. Eightcap is a safe broker. It has been in the industry for more than a decade and I did not find any complaints about its safety. It also has a good rating in TrustPilot.
Is Eightcap a good broker?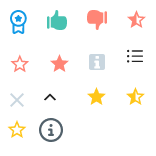 Eightcap offers a choice of two account types with differing execution models. One is Raw, the other is Standard. Standard brokers are not strictly speaking market makers but tend to offer similar pricing and execution to market makers.
What is the maximum leverage in Eightcap?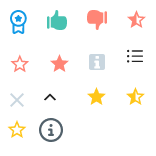 Eightcap has a maximum leverage of 500:1 for its VFSC offering and 30:1 for its ASIC offering.
How much capital do I need to trade with Eightcap?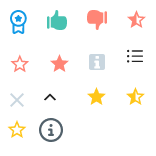 Eightcap requires a minimum deposit of $100 or its currency equivalent.
Is Eightcap FCA-regulated?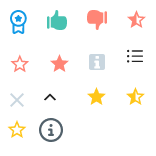 Yes, Eightcap has an FCA-regulated subsidiary.
Does Eightcap allow scalping?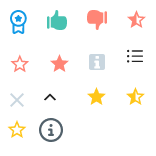 Yes, Eightcap allows scalping and maintains a competitive trading environment, including high leverage, deep liquidity, excellent order execution, MT4, and Capitalise AI.
Who owns Eightcap?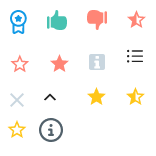 Eightcap is a privately-owned company, and ownership details are not available. Joel Murphy founded the company. He also serves as its Director and CEO. Other notable individuals are Lori Johnson, another Eightcap Director, Christa Jerome, the Eightcap Manager of Self-Sufficiency Programs, and Steve Powell, the Eightcap Information Technology Supervisor in a non-management role.
What is the minimum deposit for Eightcap?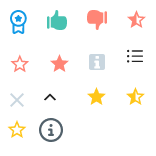 The Eightcap minimum deposit requirement is $100, or a currency equivalent, for all Eightcap account types.
How much is Eightcap's fee per trade?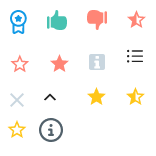 Eightcap fees depend on the asset and the account type. The lowest Forex trading fee is for the EUR/USD in the commission-based Raw account, which is as low as $7.00 per 1.0 standard round lot. The same currency pair in the commission-free Standard alternative starts from $10.00, but the minimum deposit requirement is the same.
What are the benefits of Eightcap?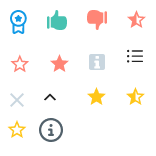 The benefits of Eightcap include competitive trading fees, an excellent trading infrastructure ideal for algorithmic trading, cutting-edge trading tools like Capitalise AI and Crypto Crusher, a secure and trustworthy trading environment, quality education and research for beginners, and a well-balanced asset selection.
How long does it take to get a withdrawal from Eightcap?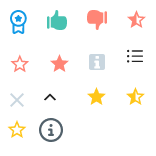 Eightcap processes withdrawals the same day if it receives requests by 01:00 PM AEST/AEDT Monday to Friday. Otherwise, it will process them on the following business day. Depending on their payment processor and geographic location, traders may have to wait several days for bank wires or credit/debit card withdrawals.
Is Eightcap a legit broker?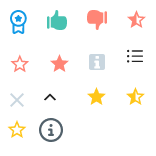 Yes, Eightcap is a legit and trustworthy broker, compliant with five regulators, where it maintains a clean operational track record.
Is Eightcap available in Nigeria?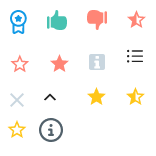 Yes, Eightcap accepts Nigerian-resident traders via its three international subsidiaries (Bahamas, Seychelles, St.Vincent and the Grenadines).