Alpari International Editor's Verdict
Alpari International became operational in 1998 and began its international expansion in 2000. Alpari UK started to cater to clients in 2004, Alpari US LLC followed in 2006, and Alpari Broker LTD commenced official operations in Russia in 2008. Following the 2015 depegging of the Swiss Franc to the Euro by the Swiss National Bank, Alpari UK filed for bankruptcy, while Alpari US LLC lost its operating license. Today, Alpari International continues to expand even as it attempts to put the past behind it. Owned by Mauritius-based Exinity Group, which also owns FXTM, Alpari International caters to more than 2,000,000 traders and continuously updates its performance statistics.
Pros
Choice of Execution Model

Choice of Platforms
Cons
Few Tradable Instruments Except Forex

Weak Education Section
Overview
Despite its past difficulties, Alpari International remains a trustworthy broker with a distinct focus on emerging and frontier markets.
| | | |
| --- | --- | --- |
| | Headquarters | Mauritius |
| | Regulated | FSC Mauritius |
| | Year Established | 1998 |
| | Execution Type | ECN/STP, Market Maker |
| | Minimum Deposit | $5 |
| | Trading Platforms(s) | MetaTrader 4, MetaTrader 5 |
| | Signals | |
| | US Persons Accepted? | |
| | Islamic Account | |
| | Segregated Account | |
| | Managed Accounts | |
| | Institutional Accounts | |
| | Support Hours | M-F 24/5, SS 1200 - 2000 |
| | Customer Support | |
| | Demo Account | |
Regulation and Security
The Mauritius Financial Services Commission (FSC) provides regulatory oversight of Exinity Group LTD, the owner of Alpari International. It obtained its license in 2013 and has since had a clean regulatory record. Client funds remain segregated from corporate funds. FT Global Services LTD, a Cypriot international business company (IBC), processes credit card transactions. Alpari International is also a member of the Hong Kong-based Financial Commission, an independent, international body which provides external dispute resolution (EDR) for Forex brokers.
The Compensation Fund provides investor protection up to €20,000 per case, placing it on par with similar funds offered by EU-based regulators. Overall, Alpari International strives for transparency and honesty, and provides its clients with a trustworthy and competitive trading environment. Amid global regulatory changes, primarily by the European Securities and Markets Authority (ESMA), the combination of a business-friendly regulator, together with membership in the Financial Commission, provides brokers and traders with the most effective and efficient solution. Alpari International remains a leader in this regard.
Alpari International has an operating license from the FSC in Mauritius.
It is also a member of The Financial Commission, based in Hong Kong.
Fees
| | | |
| --- | --- | --- |
| | Commissions/Spreads | Both |
| | Withdrawal options | : |
| | Deposit options | : |
Alpari International derives most of its revenues from spreads and commissions. The commission-free Micro and Standard MT4 Accounts commence from an above-average mark-up of 1.7 pips and 1.2 pips, respectively. The commission-based ECN Account shows a minimum spread of 0.4 pips for a cost of just $3.00 per round trip, making it one of the most competitive offers available. Alpari International also features a Pro Account, which is commission-free for a mark-up of 0.4 pips but requires a minimum deposit of $25,000.
Swap rates on leveraged overnight positions apply, and Alpari International passes on all corporate actions such as dividends, splits, and mergers, to impacted portfolios. While no deposit fees exist, select payment options incur a charge, together with third-party payment processor costs. A $5 or a currency equivalent inactivity charge applies after six months, which is well below that of most competitors that charge at least twice that much after only half the time. The overall cost structure at Alpari International remains competitive for high-frequency traders in the ECN account.
MT4/MT5 traders can easily access swap rates from their platform by following these steps:
1. Right-click on the desired symbol in the Market Watch window and select Symbols.
2. Select the desired currency and then click on Properties located on the right side.
3. Scroll down until you see Swap Long and Swap Short.
The Alpari International trading commissions are among the most competitive ones.
What Can I Trade
Forex traders have access to 60 currency pairs, placing Alpari International in the middle of the competition. Eight commodities and four cryptocurrency CFDs provide below-average exposure to both sectors. The below-average trend repeats with only ten equity and eleven index CFDs. Alpari International also offers an unspecified number of direct stock trading on instruments listed on the New York Stock Exchange (NYSE) and the NASDAQ stock market. The overall asset selection at Alpari International remains broadly uncompetitive.
Alpari International lists just 93 assets under Contract Specifications plus an unspecified amount of direct stock trading. It advertises 250+ assets, making it uncompetitive in this category.
Account Types
Four distinct account types exist at Alpari International, three commission-free and one commission-based. The MT4 Forex Micro Account and Forex Standard Account feature minimum spreads of 1.7 pips and 1.2 pips, and maximum leverage of 1:400 and 1:1000, for a minimum deposit of $5 and $100, or a currency equivalent, respectively. Neither choice is competitive. Alpari International shines with its MT4/MT5 Forex ECN Account, where a $500 deposit allows a minimum mark-up of 0.4 pips for a cost of $3.00 per round lot and maximum leverage of 1:1000. The MT4 Forex Pro Account grants commission-free minimum spreads of 0.4 pips but requires a minimum deposit of $25,000.
Alpari International maintains three commission-free accounts and one commission-based alternative.
Trading Platforms
Platform Languages
OS Compatibility

Windows
Mobile
Web
iPhone
iPad

Charting Package

Scalping

Hedging

Mobile Alerts

E-mail Alerts

Guaranteed Limit Orders

Guaranteed Execution

One-click Execution

OCO Orders

Interest on Margin

Web-based Trading

Mobile Trading

MT4

MT5

cTrader

Proprietary Platform

Guaranteed Stop Loss
All commission-free accounts are available with the MT4 trading platform, while traders may select between the MT4 and MT5 in the commission-based ECN account. Alpari International merely provides the out-of-the-box versions of the platforms without any of the necessary third-party upgrades to transform the below-average trading platforms into a cutting-edge trading terminal. The MT4 infrastructure remains priceless, but clients must invest in upgrades. All trading platforms exist as a desktop client, webtrader, or mobile application.
Only the out-of-the-box MT4/MT5 trading platforms are available, creating a sub-standard trading experience, unless clients acquire costly upgrades.
Unique Features
Besides excellent performance statistics, Alpari International developed Alpari CopyTrade, its in-house retail portfolio management system. The minimum investment is just $100, or a currency equivalent, and portfolio managers set the performance-based fees. Generally, the profit-share ranges between 10% and 40%, Alpari International maintains a list of all portfolio managers with relevant statistics, and the automated process remains swift and user-friendly. Presently, 1,947 strategy accounts exist.
Alpari International maintains excellent performance statistics.
Traders have access to 1,947 strategy accounts for Alpari CopyTrade.
Clients with profitable trading strategies can boost their income by becoming a strategy manager.
Research and Education
Alpari International neither provides in-house research nor does it source research from third-parties; market commentary on a company blog is equally unavailable. The absence of this service allows most competitors to pull ahead of this broker when it comes to value-added services. Given the limited asset selection, Alpari International should provide an in-depth analytical toolkit.
While Alpari International does maintain an educational section, the available content is scarce and fails to provide significant value to new traders. The Forex Trading Webinars section is empty, but the Beginners Guide to Trading grants a brief introduction to the fundamentals of Forex trading. Unfortunately, the design of the page is not user-friendly. With its multiple color variations with nearly every scroll, it takes away from the content and makes reading it unpleasant. Forex Trading Strategies sounds promising but does not offer an adequate explanation of any; it resembles a brainstorming session rather than an educational article. The Commodity and Precious Metals Trading Guides both follow the same disappointing blueprint as the Beginners Guide to Trading. Alpari International attempts to provide limited educational content, but the overall service remains well below that of other brokers, adding to the notable gap in the product and services portfolio.
While Alpari International maintains a webinar section, it is empty.
The Beginners Guide to Trading consists of acceptable content but with an unfriendly design.
The biggest disappointment may be the Forex Trading Strategies article.
Customer Support
Support Hours
M-F 24/5, SS 1200 - 2000
Customer Support
Website Languages

English
Spanish
Arabic
Other
Chinese
Portuguese
Malay
Bahasa
Clients may contact customer support 24/5, and Saturday and Sunday between 1200 and 2000. While the FAQ section attempts to answer all questions, the live chat function represents the most convenient contact method. Traders may also call, send an e-mail, or connect via Telegram, but Alpari International maintains a well-managed operation, and most traders are unlikely to require customer support. In case of need, Alpari International ensures swift access.
Customer Support is readily available, via numerous channels.
Bonuses and Promotions
Alpari International offers a refer-a-friend promotion, which also extends to family. It gives both the referrer and the referral $50. High-frequency traders will benefit from the Alpari Cashback Program, which lowers the overall trading costs. Traders receive the payouts weekly, and there are no points, vouchers, or discounts. It remains one of the most straightforward and fair reward programs. Terms and conditions do apply, and traders must read and understand them before signing up.
The refer-a-friend promotion offers a simple way to earn $50.
The Alpari Cashback Program lowers trading costs at Alpari International.
Opening an Account
Per established industry standards, an online application handles new accounts. The form merely asks for the trader's name, country, e-mail, phone number, and password. While it grants access to the back office, account verification remains a mandatory final step, per regulatory mandated AML/KYC requirements. A copy of the trader's ID and one proof of residency document, issued within the last three months, will satisfy that requirement in most cases.
The account opening process is straightforward and standard for the industry.
Deposits and Withdrawals
Deposits and withdrawals are where Alpari International shines. It could be the broker with the most supported payment processors, which supports its market-leadership position in emerging and frontier markets. Besides bank wires, credit/debit cards, Skrill, Neteller, WebMoney, Perfect Money, and Bitcoin, it supports a wide range of other online payment processors and domestic payment solutions, for a total of 36. Alpari International does not charge deposit fees, and most payment processors feature instant execution. Some withdrawals face internal costs, while third-party processing charges may also apply. With processing times of 24 hours, traders will receive their funds swiftly. It remains one of the most valuable assets at this broker and a shining example of how to ensure clients have flexibility with financial transactions, that include local options.
There are no deposit fees at Alpari International.
Select withdrawal options incur an internal fee on top of third-party costs.
Summary
Alpari International remains a well-respected broker despite several issues which date back to 2015, when the Swiss National Bank depegged the Swiss Franc from the Euro. In operation since 1998, it caters to more than 2,000,000 traders, maintains the core MT4 and MT5 trading platforms, and offers traders more than 250 assets from four account types. A minimum deposit of just $100 offers maximum leverage of 1:1000.
The ECN Account, together with the Alpari Cashback Program, combines for one of the most competitive trading cost structures available today. Alpari International became a market leader in emerging and frontier markets, as evident with its excellent payment options, including local currencies and alternatives. This broker fails to provide research, and the educational section remains below average. Alpari International has more potential than what it presently offers but remains a competitive choice for many retail traders, nonetheless.
Alpari International brokers
FAQs
Is Alpari International regulated?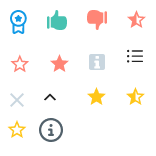 Yes, since 2013, the Mauritius Financial Services Commission (FSC) has provided regulatory oversight.
How do I deposit to Alpari International?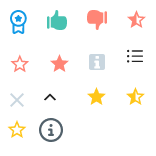 Alpari International supports 36 payment options, spanning the traditional ones through local methods to online payment processors and Bitcoin.
Does Alpari International accept US clients?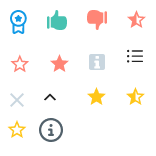 No, since exiting the US market in 2015, it does not cater to US traders.
How do I withdraw money from Alpari International?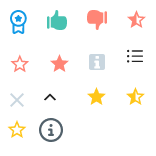 The back office of Alpari International includes a section for deposits and withdrawals. The account name on the payment processor and that of the Alpari International account must be identical.
How does Alpari International work?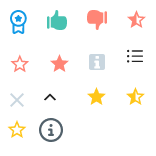 Like every other broker, it provides services to traders and derives most of its revenues from spreads and commissions.